Featured Book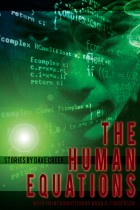 — The Chinese explorer Zheng He makes First Contact with aliens.
— A resident of an orbital habitat must decide between his people's traditions and his habitat's survival.
— The attempt to save a gigantic sea creature's baby — from the inside!
Featured Member
Don Sakers
Don Sakers is the author of the Scattered Worlds Mosaic series. He's explored the thoughts of sapient trees, brought Carmen Miranda's ghost to Space Station 3, and beaten the "Cold Equations" scenario. His book review column appears in Analog.