Featured Book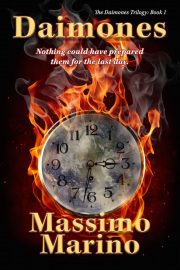 Murder, genocide, the Apocalypse.
Explore the future of humanity in Massimo Marino's sci-fi debut, Daimones, an apocalyptic tale that feels like it could happen tomorrow. You may never sleep through a windstorm again.
Featured Member
Nathan Lowell
Nathan Lowell has been a full time SF/F fan since before there was a space program and a full time novelist since 2012.