Featured Book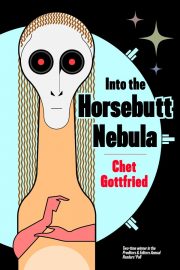 MAD MAX slams into the HITCHHIKER'S GUIDE during the NIGHT OF THE LIVING DEAD.
Zombies, a small alien, and a bottle of Bass ale help Captain Sam Baines, the last human, in his mission for the most important dandelion of the galaxy.
Featured Member
Curtis C. Chen
Once a Silicon Valley software engineer, CURTIS C. CHEN now writes fiction near Portland, Oregon. His debut novel WAYPOINT KANGAROO is a science fiction spy thriller about a superpowered secret agent facing his toughest mission yet: vacation.