Nothing found
Featured Book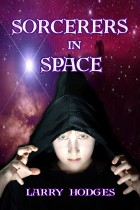 "Sorcerers in Space" is a humorous fantasy retelling of the U.S.-Soviet race to the moon in the '60s, but with sorcerers instead of astronauts. It's Hitchhiker's Guide meets the Space Race.
Featured Member
Alma Alexander
Alma Alexander is a novelist, anthologist and short story writer who currently shares her life between the Pacific
Northwest of the USA (where she lives with her husband and a cat) and the wonderful fantasy worlds of her own imagination.