Nothing found
Featured Book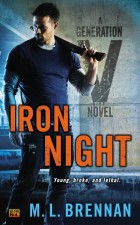 Underachieving vampire Fortitude Scott and his kitsune friend Suzume Hollis are back in this sequel to GENERATION V. When Fort discovers his new, rent-paying roommate's body he has to work fast to find the real killer, making unexpected alliances.
Featured Member
Wesley Chu
Wesley Chu was born in Taiwan and immigrated to Chicago, Illinois when he was just a pup. It was there he became a Kung Fu master and gymnast.
Wesley is an avid gamer and a contributing writer for the magazine Famous Monsters of Filmland. A former stunt man and a member of SAG, he can also be seen in film and television.