Nothing found
Featured Book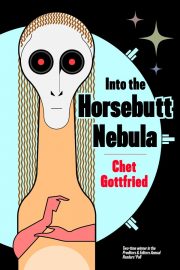 MAD MAX slams into the HITCHHIKER'S GUIDE during the NIGHT OF THE LIVING DEAD.
Zombies, a small alien, and a bottle of Bass ale help Captain Sam Baines, the last human, in his mission for the most important dandelion of the galaxy.
Featured Member
Henry Lien
Henry graduated from Clarion West in 2012; sold his work to Asimov's, Analog, F&SF, Lady Churchill's, and Interfictions; got a Nebula nom; became Arts Editor of Interfictions and Art Director of Lightspeed; and wrote the anthem "Radio SFWA".