Nothing found
Featured Book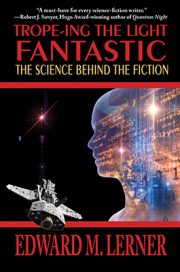 FTL travel? Time travel? Super-smart AI? Those are surely mere fodder for storytelling. Wild extrapolations.
Or not. TROPE-ING reviews the latest science relevant to popular tropes, illustrated throughout with SF (written and video) examples.
Featured Member
M. Darusha Wehm
M. Darusha Wehm is from Canada, but currently lives on her sailboat in Wellington, New Zealand after spending the past several years living and sailing around the Pacific. She's the author of five science fiction novels.