Nothing found
Featured Book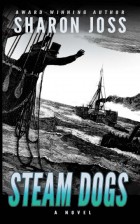 In this alternate history thriller, airships from across Europe converge on the Isle of Dogs for an air show. Among the crowd, a master thief, a Police inspector, and a former royal wizard dead set on kidnapping Queen Victoria of Britain.
Featured Member
Marshall Ryan Maresca
Marshall Ryan Maresca is a fantasy and science-fiction writer, as well as a playwright, living in South Austin with his wife and son. He is the author of The Thorn of Dentonhill and A Murder of Mages.