Posts Tagged 'Aimee Amodio'
Industry news and member news for Aimee Amodio!
Featured Book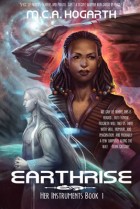 Reese Eddings has enough to do just keeping her rattletrap merchant vessel, the TMS Earthrise, profitable enough to pay food for herself and her micro-crew. She doesn't remember signing up to tangle with pirates and slavers over a space elf prince…
Featured Member
Teresa Frohock
Teresa Frohock is the author of the dark fantasy Miserere: An Autumn Tale and numerous short stories. Currently, she lives in North Carolina. She has long been accused of telling stories, which is a southern colloquialism for lying.