Posts Tagged 'Aimee Amodio'
Industry news and member news for Aimee Amodio!
Featured Book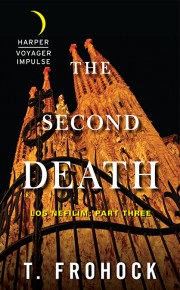 In a frantic race to save the future of humanity, Diago is forced to rely on his daimonic nature to deceive an angel. In doing so, he discovers the birth of a modern god—one that will bring about a new world order from which no one can escape.
Featured Member
Vera Nazarian
Vera Nazarian is a two-time Nebula Award Nominee, award-winning artist, and the author of the Cobweb Bride Trilogy and the Supernatural Jane Austen Series, in addition to numerous other novel-length and short works of fiction and fancy.