Posts Tagged 'Aimee Amodio'
Industry news and member news for Aimee Amodio!
Featured Book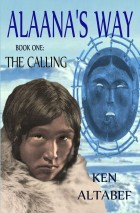 When Alaana is called upon to become shaman for her Anatatook people she faces vengeful ghosts and hungry demons in this epic adventure set in the arctic wastes. Book One of Five.
Featured Member
Amanda C. Davis
Amanda C. Davis is a combustion engineer and short-fiction author who bakes excellent macarons and watches terrible slasher movies. She tweets enthusiastically as @davisac1.