Posts Tagged 'Aimee Amodio'
Industry news and member news for Aimee Amodio!
Featured Book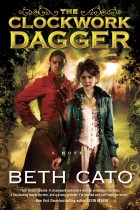 Healer on airship. Murder, spies, poison, cute gremlins & world tree that seriously plays favorites. Epic fantasy meets steampunk!
Featured Member
Jim C. Hines
Jim Hines writes books about magic librarians, action-hero princesses, nearsighted goblins, flaming spiders, and more. (Generally not all in the same book.) He's also sold close to 50 short stories.