Posts Tagged 'Aimee Amodio'
Industry news and member news for Aimee Amodio!
Featured Book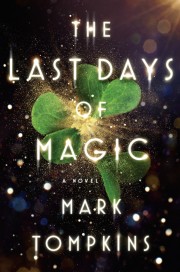 "Tompkins' amazing debut novel conjures an epic battle for the soul of Ireland. Filled with…magic and mayhem, faeries, Vikings, legates, kings and queens, angels and goddesses…" Karen Joy Fowler, Man Booker Prize shortlisted author
Featured Member
Mindy McGinnis
Mindy McGinnis is an assistant YA librarian who lives in Ohio. She graduated from Otterbein University magna cum laude with a BA in English Literature and Religion. Her debut Cli-Fi novel, NOT A DROP TO DRINK was published in 2013 by Harper Collins.