Posts Tagged 'Aimee Amodio'
Industry news and member news for Aimee Amodio!
Featured Book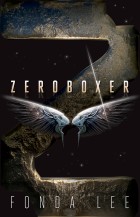 "Rocky meets Gattaca" in the story of Carr "the Raptor" Luka, a young man battling to make it to the top in the world of zero gravity prizefighting amid brewing interplanetary conflict between Earth and Mars.
Featured Member
Bishop O'Connell
Bishop O'Connell is the author of the American Faerie Tale series, a consultant, writer, blogger, lover of kilts, and beer, pirate ninja, and maker-upper of things. His book, The Stolen, launched the Harper Voyager Impulse imprint.