Posts Tagged 'Aimee Amodio'
Industry news and member news for Aimee Amodio!
Featured Book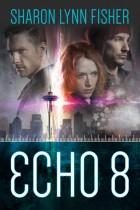 The fate of 2 worlds hangs in the balance as 3 lives entangle: Jake, a man shifted to an alternate Earth where he must drain energy from others to survive; Tess, the scientist trying to save him; Ross, the FBI agent caught between love and duty.
Featured Member
Ken Altabef
Ken Altabef is an author whose writing spans a wide range of the imaginative from science fiction to fantasy to horror. ALAANA'S WAY is his epic fantasy series set in the arctic wastes, and features Inuit mythology.