Posts Tagged 'Aimee Amodio'
Industry news and member news for Aimee Amodio!
Featured Book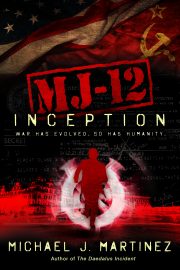 From the ashes of World War II, a new breed of humanity has arisen. The secret MAJESTIC-12 program hopes to use these new super-humans in the Cold War…but can they truly be controlled? A new spy-fi thriller from the author of the DAEDALUS trilogy.
Featured Member
Nathan Lowell
Nathan Lowell has been a full time SF/F fan since before there was a space program and a full time novelist since 2012.