Posts Tagged 'Aimee Amodio'
Industry news and member news for Aimee Amodio!
Featured Book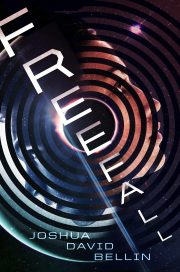 Cam and Sofie live on a future Earth deeply divided by race and class. When the two teens meet during a time of revolutionary struggle over deep-space colonization, the choices they make may decide the fate of their planet and their people.
Featured Member
Tracy S. Morris
When Tracy S. Morris was four years old, she wrote her first "novel" in crayon on the back of a newspaper and gave it to the postman along with an antique silver dollar so that someone could turn it into a novel. She is still waiting to hear back.