Nothing found
Featured Book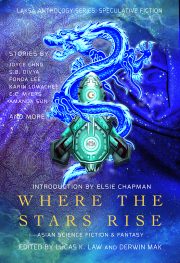 Take a journey through Asia and beyond to explore about identities, belonging, and choices.
". . . this collection is essential for anyone interested in the diverse and engaging possibilities of fantasy and science fiction." — Booklist
Featured Member
Beth Cato
Beth Cato's debut steampunk novel THE CLOCKWORK DAGGER will be released by HarperCollins Voyager in September 2014. Her short stories appear in Beneath Ceaseless Skies, InterGalactic Medicine Show, and Nature. Her website is bethcato.com.