Posts Tagged 'Angel Leigh McCoy'
Member News for Edward Willett, Holly Black, and Angel Leigh McCoy.
Featured Book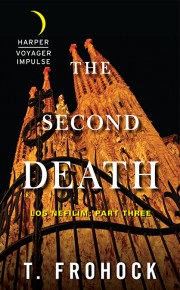 In a frantic race to save the future of humanity, Diago is forced to rely on his daimonic nature to deceive an angel. In doing so, he discovers the birth of a modern god—one that will bring about a new world order from which no one can escape.
Featured Member
Lawrence M. Schoen
Dr. Lawrence M. Schoen has been nominated for the Campbell, Hugo, and Nebula awards, is a world authority on the Klingon language, a hypnotherapist specializing in authors' issues, and writes about life, death, and the continua between the two.