Posts Tagged 'anticipation'
Anticipation is pleased to announce the Hugo winners for 2009.
Featured Book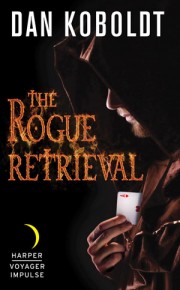 Stage magician Quinn Bradley has one dream: to headline his own show on the Vegas Strip. When the talent scouts begin circling, he thinks he's about to make it. Instead, he gets an offer to go on a quest to a place where magic is all too real.
Featured Member
Bonnie Jo Stufflebeam
Bonnie Jo Stufflebeam lives in Texas with her partner and two literarily-named cats: Gimli and Don Quixote. Her fiction has appeared or is forthcoming in magazines such as Clarkesworld, Lightspeed, Strange Horizons, and Interzone. She holds an MFA in