Posts Tagged 'anticipation'
Anticipation is pleased to announce the Hugo winners for 2009.
Featured Book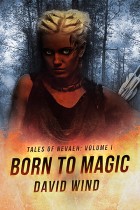 Long ago, a mythical nation known as 'America' died in the violence and radiation of the terrorist wars. Now the survivors dwell in a world of ritual and magic where ten dominions struggle for supremacy while a dark power rises to threaten them all.
Featured Member
Adam Christopher
Adam Christopher is the Sir Julius Vogel Award-winning author of Empire State (SciFiNow magazine Book of the Year 2012 and a Financial Times Book of the Year 2012), Seven Wonders, The Age Atomic, Hang Wire, and The Burning Dark.