Nothing found
Featured Book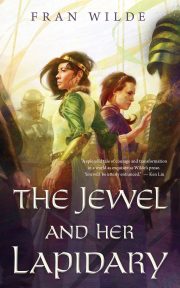 The kingdom in the Valley has long sheltered under the protection of its Jewels and Lapidaries, the people bound to singing gemstones with the power to reshape hills, move rivers, and warp minds.
An epic, in miniature.
Featured Member
Henry Lien
Henry graduated from Clarion West in 2012; sold his work to Asimov's, Analog, F&SF, Lady Churchill's, and Interfictions; got a Nebula nom; became Arts Editor of Interfictions and Art Director of Lightspeed; and wrote the anthem "Radio SFWA".