Nothing found
Featured Book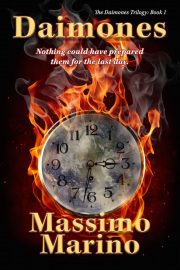 Murder, genocide, the Apocalypse.
Explore the future of humanity in Massimo Marino's sci-fi debut, Daimones, an apocalyptic tale that feels like it could happen tomorrow. You may never sleep through a windstorm again.
Featured Member
Kristine Smith
Kristine Smith is the award-winning author of the Jani Kilian science fiction series and a number of short stories. She has also written the supernatural thrillers Gideon and Jericho under the name Alex Gordon.