Nothing found
Featured Book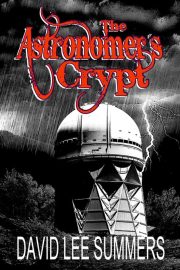 Two years ago on a stormy night, in the dead of winter, Mike Teter, a telescope operator at New Mexico's Carson Peak Observatory, experienced a terrifying vision. Now, Mike is back and what he witnessed is about to become reality.
Featured Member
Michael R. Underwood
Michael writes across the speculative fiction world, from urban fantasy (Geekomancy), to fantasy superhero novel Shield and Crocus, and the SF series in novellas, Genrenauts. He is a co-host on podcasts The Skiffy & Fanty Show and Speculate.
Recent Comments