Nothing found
Featured Book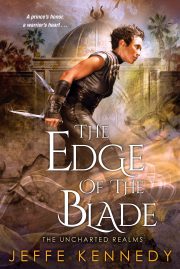 Jepp has been the heart of the queen's elite guard, but the ease and grace that come to her in fighting leathers vanishes when battles turn to politics-and she becomes the only envoy to a strange realm with nothing to rely on but her wits and knives.
Featured Member
Michael R. Underwood
Michael writes across the speculative fiction world, from urban fantasy (Geekomancy), to fantasy superhero novel Shield and Crocus, and the SF series in novellas, Genrenauts. He is a co-host on podcasts The Skiffy & Fanty Show and Speculate.