Nothing found
Featured Book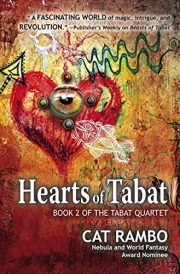 In Tabat, Beasts — magical creatures like dryads, minotaurs, and centaurs — question a social order forcing them into its lowest level. Meanwhile the city has lost one of its most beloved heroes, gladiator Bella Kanto.
Featured Member
Michael R. Underwood
Michael writes across the speculative fiction world, from urban fantasy (Geekomancy), to fantasy superhero novel Shield and Crocus, and the SF series in novellas, Genrenauts. He is a co-host on podcasts The Skiffy & Fanty Show and Speculate.