Nothing found
Featured Book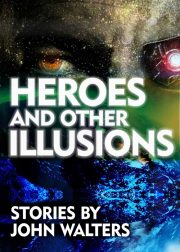 Heroes aren't always as they seem; often they're ordinary people reacting to circumstances beyond their control or pursuing their only option. These stories upend traditional concepts of courage, honor, love, death, enchantment, and terror.
Featured Member
Marshall Ryan Maresca
Marshall Ryan Maresca is a fantasy and science-fiction writer, as well as a playwright, living in South Austin with his wife and son. He is the author of The Thorn of Dentonhill and A Murder of Mages.