Posts Tagged 'Beth Meacham'
Eight essential questions answered by the pros for beginning writers.
Featured Book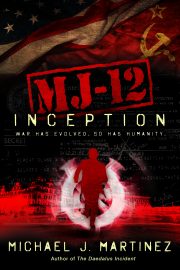 From the ashes of World War II, a new breed of humanity has arisen. The secret MAJESTIC-12 program hopes to use these new super-humans in the Cold War…but can they truly be controlled? A new spy-fi thriller from the author of the DAEDALUS trilogy.
Featured Member
Paul Levinson
Paul Levinson, PhD, wrote The Silk Code (winner of Locus Award for Best First 1st Novel of 1999), Borrowed Tides (2001), The Consciousness Plague (2002), The Pixel Eye (2003), The Plot To Save Socrates (2006), and Unburning Alexandria (2013)