Posts Tagged 'Beth Meacham'
Eight essential questions answered by the pros for beginning writers.
Featured Book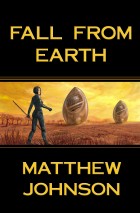 Shi Jin is a rebel, the latest in a long line of those who have challenged the Borderless Empire – and failed. Dropped with a crew of convicts on an uninhabited planet, Shi Jin – and humanity – encounter alien life forms for the first time.
Featured Member
Tor author Sharon Lynn Fisher is an RWA RITA Award finalist and a 3-time RWA Golden Heart Award finalist. She lives in the Pacific Northwest, where she writes books for the geeky at heart – sci-fi stories full of adventure and romance.