Posts Tagged 'Beth Meacham'
Eight essential questions answered by the pros for beginning writers.
Featured Book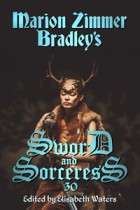 This volume of the anthology series, edited by Elisabeth Waters and now in its third decade of publication, includes stories by Robin Wayne Bailey, Deborah J. Ross, Michael H. Payne, Catherine Soto, and many others.
Featured Member
Jeffe Kennedy
Jeffe Kennedy is an award-winning author and scientist. Her works include non-fiction, poetry, short fiction, and novels. She lives in Santa Fe, NM, with two Maine coon cats, plentiful free-range lizards and a handsome Doctor of Oriental Medicine.