Nothing found
Featured Book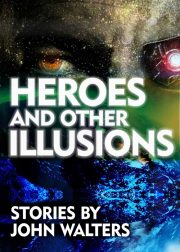 Heroes aren't always as they seem; often they're ordinary people reacting to circumstances beyond their control or pursuing their only option. These stories upend traditional concepts of courage, honor, love, death, enchantment, and terror.
Featured Member
Diana Pharaoh Francis
Diana Pharaoh Francis writes urban and traditional fantasy with much adventure, romance, danger, and intrigue. Her books include the Path series, Diamond City Magic series, Crosspointe Chronicles, Horngate Witches, and Mission: Magic.