Posts Tagged 'Bisson'
Hugo and Nebula award winning SF author, host of San Francisco's SFinSF reading series.
Featured Book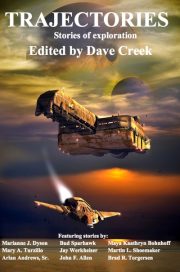 Original stories of space exploration and adventure from Bud Sparhawk, Marianne J. Dyson, Maya Kaathryn Bohnhoff, Mary A. Turzillo, Jay Werkheiser, Arlan Andrews, Martin L. Shoemaker, John F. Allen, and Brad R. Torgersen.
Featured Member
E.D. Walker
E.D. Walker is the author of The Beauty's Beast Series of fairy tale retellings that begins with Enchanting the King. She's a total geek, a movie buff, and a mediocre swing dancer. E.D. lives with her husband and two spoiled housecats in LA.