Posts Tagged 'Bisson'
Hugo and Nebula award winning SF author, host of San Francisco's SFinSF reading series.
Featured Book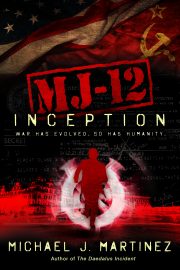 From the ashes of World War II, a new breed of humanity has arisen. The secret MAJESTIC-12 program hopes to use these new super-humans in the Cold War…but can they truly be controlled? A new spy-fi thriller from the author of the DAEDALUS trilogy.
Featured Member
Brian Burt
Brian Burt writes short and novel-length speculative fiction. His short story "The Last Indian War" won the Writers of the Future Gold Award. His debut novel, "Aquarius Rising: In the Tears of God," won EPIC's 2014 eBook Award for Science Fiction.