Posts Tagged 'Blake Randolph Charlton'
Resources, Member News, and Industry News for 2009-12-04
Featured Book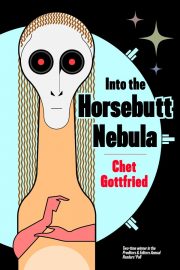 MAD MAX slams into the HITCHHIKER'S GUIDE during the NIGHT OF THE LIVING DEAD.
Zombies, a small alien, and a bottle of Bass ale help Captain Sam Baines, the last human, in his mission for the most important dandelion of the galaxy.
Featured Member
Brian Burt
Brian Burt writes short and novel-length speculative fiction. His short story "The Last Indian War" won the Writers of the Future Gold Award. His debut novel, "Aquarius Rising: In the Tears of God," won EPIC's 2014 eBook Award for Science Fiction.