Nothing found
Featured Book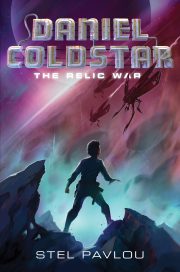 A boy enslaved on a forgotten planet. A relic that will change the galaxy. The truth that will unite friends. The lies that will divide them. Coming November 7 from HarperCollins.
Featured Member
Marshall Ryan Maresca
Marshall Ryan Maresca is a fantasy and science-fiction writer, as well as a playwright, living in South Austin with his wife and son. He is the author of The Thorn of Dentonhill and A Murder of Mages.