Nothing found
Featured Book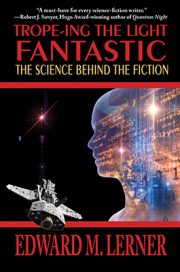 FTL travel? Time travel? Super-smart AI? Those are surely mere fodder for storytelling. Wild extrapolations.
Or not. TROPE-ING reviews the latest science relevant to popular tropes, illustrated throughout with SF (written and video) examples.
Featured Member
Catherine Schaff-Stump
Cath Schaff-Stump writes speculative fiction for children and adults from humor to horror. You can find her at Facebook, Goodreads, Amazon, @cathschaffstump, cathschaffstump.com, and unreliablenarrators.net.