Nothing found
Featured Book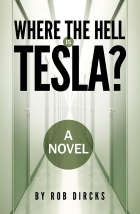 Sci-Fi odyssey. Comedy. Love Story. And of course… Nikola Tesla. "★★★★★ Perhaps the Funniest and Best Audiobook on Audible!" Join Chip and Pete as they stumble into Tesla's interdimensional portal. Can these idiots save the multiverse?
Featured Member
Christine Taylor-Butler
An MIT trained civil engineer with a second degree in Art & Design, Christine decided writing was a higher calling. After 75 published books, she sold her first young adult series, The Lost Tribes. She lives in Kansas City and is working on book 2.