Posts Tagged 'Clarkesworld'
Member News for Harry Connolly and Clarkesworld!
Featured Book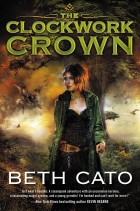 On the run from assassins and kidnappers, Octavia Leander struggles to understand the changing nature of her healing magic and becomes more embroiled in the royal tragedy that has devastated her country for decades.
Featured Member
Ken Altabef
Ken Altabef is an author whose writing spans a wide range of the imaginative from science fiction to fantasy to horror. ALAANA'S WAY is his epic fantasy series set in the arctic wastes, and features Inuit mythology.