Posts Tagged 'Clarkesworld'
Member News for Harry Connolly and Clarkesworld!
Featured Book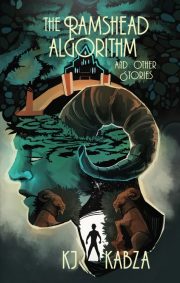 Sand cats speak, ghost bikes roll, corpses disappear, and hedge mazes are more bewildering than you've ever imagined. These 11 fantasy/SF stories are "quirky and original" (Publishers Weekly) and will take you deep into other astonishing realities.
Featured Member
William Alan Webb
I'm a southern boy who would prefer to remain a teenager but whose body isn't cooperating. I wrote my first (unpublished, aka bad) novel 35 years ago. My second has done better. Military SF, military history and sword & sorcery pour from my fingers.