Posts Tagged 'Clarkesworld'
Member News for Harry Connolly and Clarkesworld!
Featured Book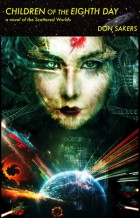 Rikk Hoister and his cousins are the pinnacle of human evolution, cloned geniuses with powerful paranormal abilities. Life is good–until ships and soldiers of the Terran Empire invade their homeworld and take most of the Hoister Family captive.
Featured Member
Vylar Kaftan
Vylar Kaftan has published about 40 short stories in places such as Asimov's, Clarkesworld, and Lightspeed. She was nominated for a Nebula in 2011. She's the founder of FOGcon, a new sf/f literary convention in the San Francisco Bay Area.