Nothing found
Featured Book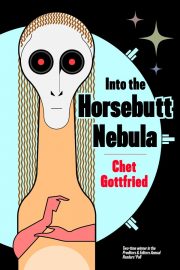 MAD MAX slams into the HITCHHIKER'S GUIDE during the NIGHT OF THE LIVING DEAD.
Zombies, a small alien, and a bottle of Bass ale help Captain Sam Baines, the last human, in his mission for the most important dandelion of the galaxy.
Featured Member
M. Darusha Wehm
M. Darusha Wehm is from Canada, but currently lives on her sailboat in Wellington, New Zealand after spending the past several years living and sailing around the Pacific. She's the author of five science fiction novels.