Nothing found
Featured Book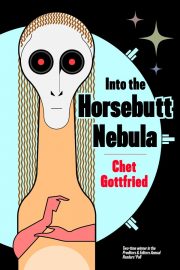 MAD MAX slams into the HITCHHIKER'S GUIDE during the NIGHT OF THE LIVING DEAD.
Zombies, a small alien, and a bottle of Bass ale help Captain Sam Baines, the last human, in his mission for the most important dandelion of the galaxy.
Featured Member
Kristine Smith
Kristine Smith is the award-winning author of the Jani Kilian science fiction series and a number of short stories. She has also written the supernatural thrillers Gideon and Jericho under the name Alex Gordon.