Posts Tagged 'Damon Knight'
Eight essential questions answered by the pros for beginning writers.
Featured Book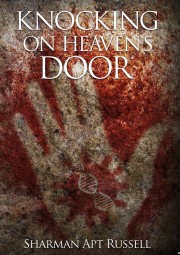 In the 23rd century, humans live in a Paleoterrific utopia, reunited with old (cloned) friends like the mammoth. Panpsychism—a consciousness that pervades matter–is the new science. We're about to learn what exactly that means.
Featured Member
Laura Anne Gilman
Laura Anne Gilman is the Nebula-nominated author of the Vineart War trilogy, the "Cosa Nostradamus" urban fantasy series, and a few other works, including the occasional short story. Under the name L.A. Kornetsky, she also writes mysteries.