Nothing found
Featured Book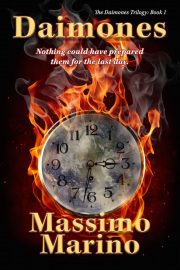 Murder, genocide, the Apocalypse.
Explore the future of humanity in Massimo Marino's sci-fi debut, Daimones, an apocalyptic tale that feels like it could happen tomorrow. You may never sleep through a windstorm again.
Featured Member
Lee Gimenez
Lee Gimenez is the author of 11 novels. His latest thriller, SKYFLASH, is a new J.T. Ryan novel. Several of his books became bestsellers, including The WASHINGTON ULTIMATUM and KILLING WEST.