Nothing found
Featured Book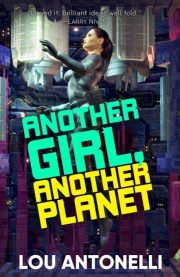 A Heinleinian Cold War Punk story of politics, espionage, and murder on the Red Planet.
Larry Niven endorsed "Another Girl, Another Planet", saying "I loved it. Brilliant ideas well told."
Featured Member
William Alan Webb
I'm a southern boy who would prefer to remain a teenager but whose body isn't cooperating. I wrote my first (unpublished, aka bad) novel 35 years ago. My second has done better. Military SF, military history and sword & sorcery pour from my fingers.