Nothing found
Featured Book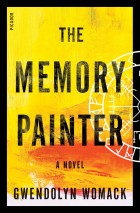 What if there was a drug that could help you remember your past lives? What if the lives you remembered could lead you to your one true love? What if you learned that for thousands of years, a deadly enemy had conspired to keep the two of you apart?
Featured Member
Dave Creek
Dave Creek is a regular contributor to ANALOG. His books include two short story collections — A GLIMPSE OF SPLENDOR and THE HUMAN EQUATIONS — and a novel, SOME DISTANT SHORE.
Find out more about Dave's work at www.davecreek.net.