Nothing found
Featured Book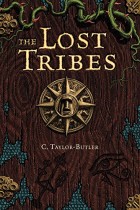 Five friends never imagined their ordinary parents were scientists on a secret mission. But when their parents go missing, they are forced into unfathomable circumstances and learn of a history that is best left unknown.
Featured Member
Michael R. Underwood
Michael writes across the speculative fiction world, from urban fantasy (Geekomancy), to fantasy superhero novel Shield and Crocus, and the SF series in novellas, Genrenauts. He is a co-host on podcasts The Skiffy & Fanty Show and Speculate.