Posts Tagged 'Don Congdon'
Featured Book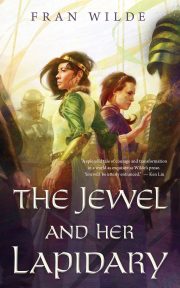 The kingdom in the Valley has long sheltered under the protection of its Jewels and Lapidaries, the people bound to singing gemstones with the power to reshape hills, move rivers, and warp minds.
An epic, in miniature.
Featured Member
Kelly A. Harmon
Kelly A. Harmon used to write truthful, honest stories about authors and thespians, senators and statesmen, movie stars and murderers. Now she writes lies, which is infinitely more satisfying, but lacks the convenience of doorstep delivery.
Recent Comments