Posts Tagged 'Edward Willet'
Resources and Member News for Edward M. Lerner.
Featured Book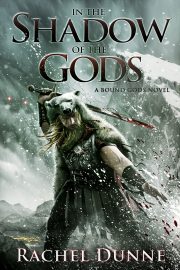 When the gods make war only one side can win, and Joros is determined to be on the right side. He leads a disparate group: a lost and damaged swordsman, a drug-addled mage, and a pair of twins who have secretly survived the edict against them.
Featured Member
Brian K. Lowe
Brian K. Lowe is the author of the Stolen Future trilogy, the adventures of a 20th Century soldier trapped in the far future, hunted by those who want the secret of time travel. He has also written a primer on securities fraud for average investors.