Posts Tagged 'Edward Willet'
Resources and Member News for Edward M. Lerner.
Featured Book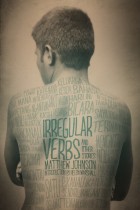 Discover the inflationary effects of a dragon's hoard, the secret connection between Mark Twain and Frankenstein, and the magic power of blackberry jam in this debut collection of strange, funny, and bittersweet tales.
Featured Member
Vylar Kaftan
Vylar Kaftan has published about 40 short stories in places such as Asimov's, Clarkesworld, and Lightspeed. She was nominated for a Nebula in 2011. She's the founder of FOGcon, a new sf/f literary convention in the San Francisco Bay Area.