Posts Tagged 'Elizabeth Perry'
Eight essential questions answered by the pros for beginning writers.
Featured Book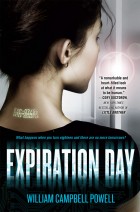 In 2049, nobody can have kids. Well, almost nobody. And nobody knows why. So I'm a real rarity. A real girl. Most kids are just robots. Good enough to fool the maternal instinct. Good enough to stop the riots. Good enough to play with. Sometimes.
Featured Member
Wesley Chu
Wesley Chu was born in Taiwan and immigrated to Chicago, Illinois when he was just a pup. It was there he became a Kung Fu master and gymnast.
Wesley is an avid gamer and a contributing writer for the magazine Famous Monsters of Filmland. A former stunt man and a member of SAG, he can also be seen in film and television.