Posts Tagged 'Elizabeth Perry'
Eight essential questions answered by the pros for beginning writers.
Featured Book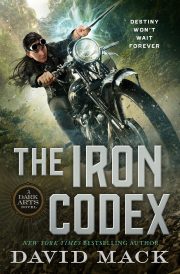 A Russian sorceress who hunts fugitive Nazi mages in 1954 South America discovers that she has a far larger destiny than her late master led her to believe. But to fulfill her true potential she must first stop a new foe from destroying the world.
Featured Member
Edward Lazellari
Edward Lazellari is the author of the Guardians of Aandor series from TOR Books. He is a winner of Playboy's College Fiction Contest as well as a former Marvel Comics writer/artist. His third novel, Blood of Ten Kings, drops in December 2018.