Posts Tagged 'Erin Cashier'
Member news for Erin Cashier, Justin Howe and Jennifer Brozek!
Featured Book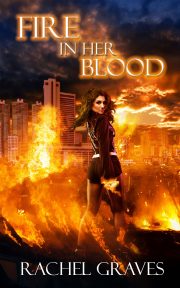 Death witch and Detective Mallory Mors teams with an angry fire witch to find a deadly serial arsonist. Together they work to close a case complicated by a vampire assault at the supernatural brothel, a missing person, and a mess of vampire politics.
Featured Member
Larry Hodges
Larry Hodges is an active member of SFWA with 60+ story sales. His first novel "Sorcerers in Space" came out in 2013 from Class Act Books. He's an Odyssey Writers Workshop graduate and full-time writer with seven books and 1400+ published articles.