Posts Tagged 'Erin Cashier'
Member news for Erin Cashier, Justin Howe and Jennifer Brozek!
Featured Book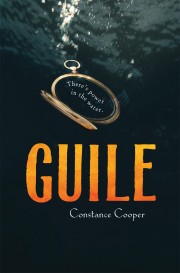 In the Bad Bayous, guile—a power in the water that changes people and objects, sometimes for the worse—sets Yonie Watereye, 16, on a path that puts her own life in danger as she traces her family tree and finds a murderer.
Featured Member
Tracy S. Morris
When Tracy S. Morris was four years old, she wrote her first "novel" in crayon on the back of a newspaper and gave it to the postman along with an antique silver dollar so that someone could turn it into a novel. She is still waiting to hear back.