Posts Tagged 'Erin Cashier'
Member news for Erin Cashier, Justin Howe and Jennifer Brozek!
Featured Book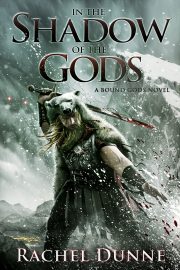 When the gods make war only one side can win, and Joros is determined to be on the right side. He leads a disparate group: a lost and damaged swordsman, a drug-addled mage, and a pair of twins who have secretly survived the edict against them.
Featured Member
Karen Azinger
Karen L Azinger is the author of epic medieval fantasy, The Silk & Steel Saga. The first five books are published and getting great reviews, The Steel Queen, The Flame Priest, The Skeleton King, The Poison Priestess and The Knight Marshal.