Nothing found
Featured Book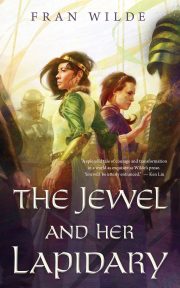 The kingdom in the Valley has long sheltered under the protection of its Jewels and Lapidaries, the people bound to singing gemstones with the power to reshape hills, move rivers, and warp minds.
An epic, in miniature.
Featured Member
David Lee Summers
David Lee Summers is an author whose writing spans a wide range of the imaginative from science fiction to steampunk to horror. When he's not writing, he operates telescopes at Kitt Peak National Observatory.
Recent Comments