Nothing found
Featured Book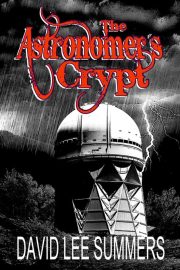 Two years ago on a stormy night, in the dead of winter, Mike Teter, a telescope operator at New Mexico's Carson Peak Observatory, experienced a terrifying vision. Now, Mike is back and what he witnessed is about to become reality.
Featured Member
Marshall Ryan Maresca
Marshall Ryan Maresca is a fantasy and science-fiction writer, as well as a playwright, living in South Austin with his wife and son. He is the author of The Thorn of Dentonhill and A Murder of Mages.