Nothing found
Featured Book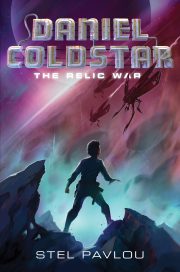 A boy enslaved on a forgotten planet. A relic that will change the galaxy. The truth that will unite friends. The lies that will divide them. Coming November 7 from HarperCollins.
Featured Member
Dave Creek
Dave Creek is the author of the novels SOME DISTANT SHORE, THE UNMOVING STARS, and CHANDA'S AWAKENING.
His short stories have appeared in ANALOG SCIENCE FICTION AND FACT and APEX magazines, as well as several anthologies.