Nothing found
Featured Book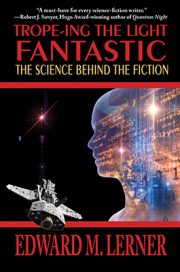 FTL travel? Time travel? Super-smart AI? Those are surely mere fodder for storytelling. Wild extrapolations.
Or not. TROPE-ING reviews the latest science relevant to popular tropes, illustrated throughout with SF (written and video) examples.
Featured Member
Jeff Gunhus
Jeff Gunhus is the USA TODAY bestselling author of thriller and horror novels for adults and the fantasy series Jack Templar Monster Hunter for middle graders. A new member, he can't figure out why it took him so long to join SFWA. He blames his dog.
Recent Comments