Posts Tagged 'Frank K. Kelly'
Featured Book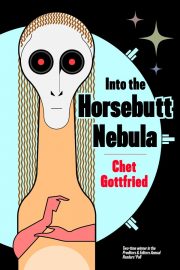 MAD MAX slams into the HITCHHIKER'S GUIDE during the NIGHT OF THE LIVING DEAD.
Zombies, a small alien, and a bottle of Bass ale help Captain Sam Baines, the last human, in his mission for the most important dandelion of the galaxy.
Featured Member
Anna Kashina
Anna Kashina is a Russian-born fantasy author of the Arabian-style "Spirits of the Ancient Sands" series (silver medalist in the ForeWord Magazine Book of the Year contest, and "The Majat Code" series upcoming from Angry Robot in 2014.