Posts Tagged 'Geir Lanesskog'
Member News for John Arkwright, Geir Lanesskog, and Douglas Hulick.
Featured Book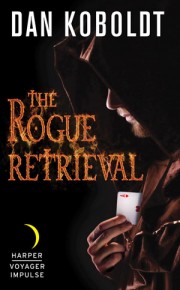 Stage magician Quinn Bradley has one dream: to headline his own show on the Vegas Strip. When the talent scouts begin circling, he thinks he's about to make it. Instead, he gets an offer to go on a quest to a place where magic is all too real.
Featured Member
Mindy McGinnis
Mindy McGinnis is an assistant YA librarian who lives in Ohio. She graduated from Otterbein University magna cum laude with a BA in English Literature and Religion. Her debut Cli-Fi novel, NOT A DROP TO DRINK was published in 2013 by Harper Collins.