Posts Tagged 'Geir Lanesskog'
Member News for John Arkwright, Geir Lanesskog, and Douglas Hulick.
Featured Book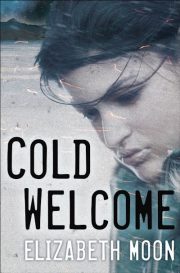 Admiral Ky Vatta returns to her home planet of Slotter Key expecting painful reminders of loss, but also a hero's welcome. Instead she's plunged into a desperate struggle for mere survival, with the elements and unknown enemies against her.
Featured Member
Andrew G. Schneider
Andrew G. Schneider always wanted to be a wizard when he grew up; now he makes magic with words. When not writing, he hunts the wild dust bunny and makes a mean pot of French onion soup. He lives in Washington, D.C., believes in unicorns, and is marr