Posts Tagged 'Gill'
David Macinnis Gill lives on the Carolina coast. SOUL ENCHILADA is his debut novel.
Featured Book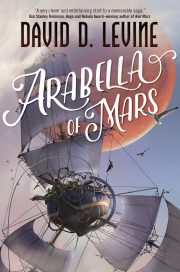 Sent back to England from her family's estate on Mars, Arabella despises the life of a staid young Regency lady. Then a shocking threat to her family on Mars forces her to undertake a desperate, impossible airship journey back to the colony.
Featured Member
Michael J. Martinez
Michael J. Martinez is the author of the DAEDALUS trilogy, as well as other assorted bits of science fiction and fantasy. He's still slightly stunned that he's being paid to write this stuff, but will keep going until someone says otherwise.