Nothing found
Featured Book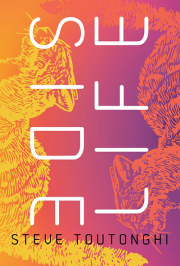 When a down-on-his-luck young tech entrepreneur discovers a secret basement lab housing a mysterious device, his world begins to unravel as he embarks on a terrifying journey that asks fundamental questions about reality and free will.
Featured Member
Michael R. Underwood
Michael writes across the speculative fiction world, from urban fantasy (Geekomancy), to fantasy superhero novel Shield and Crocus, and the SF series in novellas, Genrenauts. He is a co-host on podcasts The Skiffy & Fanty Show and Speculate.