Posts Tagged 'Glenn Hauman'
Eight essential questions answered by the pros for beginning writers.
Featured Book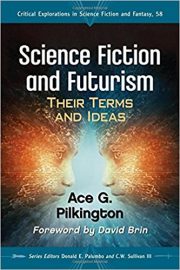 Science and science fiction have common stories, thought experiments, and language. This book shows that relationship. It covers the magical terms that crystallized the futurists' ideas and made them the common currency of our culture.
Featured Member
Mindy McGinnis
Mindy McGinnis is an assistant YA librarian who lives in Ohio. She graduated from Otterbein University magna cum laude with a BA in English Literature and Religion. Her debut Cli-Fi novel, NOT A DROP TO DRINK was published in 2013 by Harper Collins.