Posts Tagged 'Glenn Hauman'
Eight essential questions answered by the pros for beginning writers.
Featured Book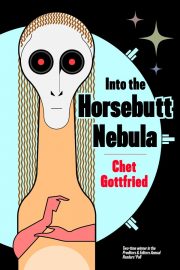 MAD MAX slams into the HITCHHIKER'S GUIDE during the NIGHT OF THE LIVING DEAD.
Zombies, a small alien, and a bottle of Bass ale help Captain Sam Baines, the last human, in his mission for the most important dandelion of the galaxy.
Featured Member
Larry Hodges
Larry Hodges is an active member of SFWA with 60+ story sales. His first novel "Sorcerers in Space" came out in 2013 from Class Act Books. He's an Odyssey Writers Workshop graduate and full-time writer with seven books and 1400+ published articles.