Posts Tagged 'Glenn Hauman'
Eight essential questions answered by the pros for beginning writers.
Featured Book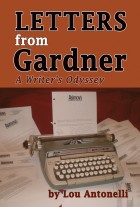 This collection features short stories plus correspondence from Gardner Dozois at Asimov's S-F when the author was breaking into science fiction. Published by John Teehan and The Merry Blacksmith Press, it is 238 pages long and reprints 16 stories.
Featured Member
Rachael Acks
Rachael Acks is a author, geologist, and dapper sir who writes steampunk mystery and adventure novellas for Musa Publishing. She's also had numerous short stories published. She lives in Houston where the bikes, twirls her mustache, and dances.