Posts Tagged 'Glenn Hauman'
Eight essential questions answered by the pros for beginning writers.
Featured Book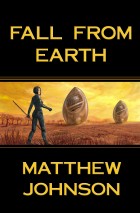 Shi Jin is a rebel, the latest in a long line of those who have challenged the Borderless Empire – and failed. Dropped with a crew of convicts on an uninhabited planet, Shi Jin – and humanity – encounter alien life forms for the first time.
Featured Member
Lucienne Diver
Lucienne Diver is both a literary agent and author of young adult and adult fiction (the Vamped series for Flux Books and the Latter-Day Olympians novels for Samhain). She's also written short fiction for anthologies like Kicking It (coming from Roc)