Posts Tagged 'Gregory Feeley'
Eight essential questions answered by the pros for beginning writers.
Featured Book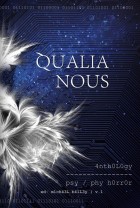 A literary blend of science fiction and horror, Qualia Nous contains short stories, novelettes, and poetry from established authors and newcomers from around the world. Featuring the imaginations of Stephen King, Gene O'Neill, William F. Nolan, and others.
Featured Member
Lee Gimenez
Lee Gimenez is the author of eight novels and over fifty short stories. Several of his books became bestsellers, including BLACKSNOW ZERO, and THE NANOTECH MURDERS. His latest thriller, THE WASHINGTON ULTIMATUM, was published in 2013.