Nothing found
Featured Book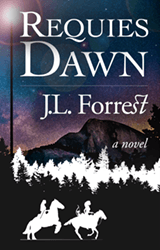 Yw Sabi once ruled all the System, but now finds herself an enemy of her own kind in a changed world. She must right ancient wrongs and, with the aid of an E'cwn huntress, struggle against new gods and rediscover an ancient, undying love.
Featured Member
Catherine Schaff-Stump
Cath Schaff-Stump writes speculative fiction for children and adults from humor to horror. You can find her at Facebook, Goodreads, Amazon, @cathschaffstump, cathschaffstump.com, and unreliablenarrators.net.