Nothing found
Featured Book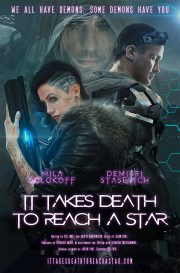 H.G. Wells' "The Time Machine" meets Pierce Brown's "Red Rising" in this near-future thriller that explores the very nature of being human.
We all have demons. Some demons have you.
Featured Member
Constance Cooper
Constance Cooper recently published her debut YA fantasy novel GUILE. Her short fiction has appeared in Asimov's, Lightspeed, Strange Horizons, and two Best Of anthologies. She has a background in software engineering and linguistics.
Recent Comments