Posts Tagged 'hugo awards'
Anticipation is pleased to announce the Hugo winners for 2009.
Featured Book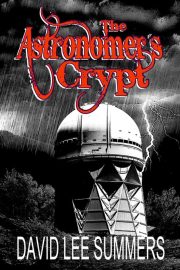 Two years ago on a stormy night, in the dead of winter, Mike Teter, a telescope operator at New Mexico's Carson Peak Observatory, experienced a terrifying vision. Now, Mike is back and what he witnessed is about to become reality.
Featured Member
Andrew G. Schneider
Andrew G. Schneider always wanted to be a wizard when he grew up; now he makes magic with words. When not writing, he hunts the wild dust bunny and makes a mean pot of French onion soup. He lives in Washington, D.C., believes in unicorns, and is marr