Posts Tagged 'hugo awards'
Anticipation is pleased to announce the Hugo winners for 2009.
Featured Book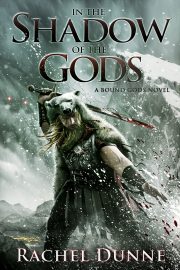 When the gods make war only one side can win, and Joros is determined to be on the right side. He leads a disparate group: a lost and damaged swordsman, a drug-addled mage, and a pair of twins who have secretly survived the edict against them.
Featured Member
Sharman Apt Russell
Sharman Apt Russell is an award-winning nature/science writer with a dozen books translated into a dozen languages. Her new eco-sci-fi Knocking on Heaven's Door combines panpsychism with a Paleoterrific future.