Posts Tagged 'hugo awards'
Anticipation is pleased to announce the Hugo winners for 2009.
Featured Book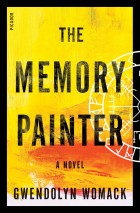 What if there was a drug that could help you remember your past lives? What if the lives you remembered could lead you to your one true love? What if you learned that for thousands of years, a deadly enemy had conspired to keep the two of you apart?
Featured Member
M. Darusha Wehm
M. Darusha Wehm is from Canada, but currently lives on her sailboat in Wellington, New Zealand after spending the past several years living and sailing around the Pacific. She's the author of five science fiction novels.