Posts Tagged 'hugo awards'
Anticipation is pleased to announce the Hugo winners for 2009.
Featured Book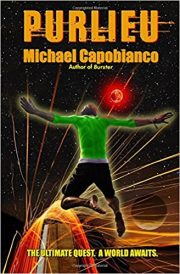 August must journey into unbelievable danger to find his parents, a quest across half a world, without the slightest clue about why. Thrown into the heart of an insoluble mystery, he will find the shattering truth of his own destiny.
Featured Member
Brian K. Lowe
Brian K. Lowe is the author of the Stolen Future trilogy, the adventures of a 20th Century soldier trapped in the far future, hunted by those who want the secret of time travel. He has also written a primer on securities fraud for average investors.