Posts Tagged 'hugo awards'
Anticipation is pleased to announce the Hugo winners for 2009.
Featured Book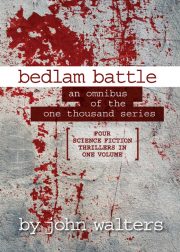 In the late 1960s, humans and sympathetic aliens based out of Haight/Ashbury struggle to stop alien-possessed psychopaths intent on a murderous rampage. Four science fiction thrillers in one volume.
Featured Member
David D. Levine
David D. Levine is the author of over fifty published SF and Fantasy stories. His work has appeared in markets including Asimov's, Analog, and F&SF and has won or been nominated for awards including the Hugo, Nebula, Sturgeon, and Campbell.