Posts Tagged 'hugo awards'
Anticipation is pleased to announce the Hugo winners for 2009.
Featured Book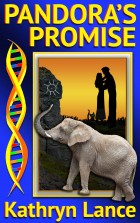 Technological collapse, genetic disaster imperil humanity; empathic elephants, snakes roam; who can save the future world? Will, the ruthless leader? Zach, the poet-warrior? Evvy, the brilliant scientist both men love? Or the mysterious, elusive Eye?
Featured Member
Bonnie Jo Stufflebeam
Bonnie Jo Stufflebeam lives in Texas with her partner and two literarily-named cats: Gimli and Don Quixote. Her fiction has appeared or is forthcoming in magazines such as Clarkesworld, Lightspeed, Strange Horizons, and Interzone. She holds an MFA in
Recent Comments