Posts Tagged 'humor'
Article with * should be noted for humor.
Featured Book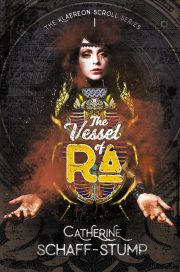 Lucy and Octavia Klaereon fight each other for control of their family and the Solomon Scroll in 1837, Venice. When Octavia is possessed by the god Ra, Lucy will do anything to save her, even if Lucy must die again.
Featured Member
Anna Kashina
Anna Kashina is a Russian-born fantasy author of the Arabian-style "Spirits of the Ancient Sands" series (silver medalist in the ForeWord Magazine Book of the Year contest, and "The Majat Code" series upcoming from Angry Robot in 2014.