Posts Tagged 'humor'
Article with * should be noted for humor.
Featured Book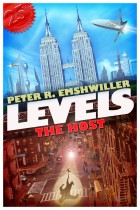 Originally published by Bantam Spectra as The Host, this is the 25th Anniversary edition of the cyperpunk classic, now available for Kindle!
Featured Member
Craig DeLancey
Craig DeLancey is a writer and philosopher. His novel, Gods of Earth, is published by 47 North Press. He teaches philosophy at SUNY Oswego.