Posts Tagged 'humor'
Article with * should be noted for humor.
Featured Book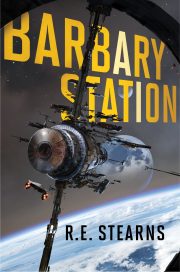 Two engineers hijack a spaceship to join some space pirates—only to discover the pirates are hiding from a malevolent AI. Now they have to outwit the AI if they want to join the pirate crew—and survive long enough to enjoy it.
Featured Member
Mindy McGinnis
Mindy McGinnis is an assistant YA librarian who lives in Ohio. She graduated from Otterbein University magna cum laude with a BA in English Literature and Religion. Her debut Cli-Fi novel, NOT A DROP TO DRINK was published in 2013 by Harper Collins.