Posts Tagged 'humor'
Article with * should be noted for humor.
Featured Book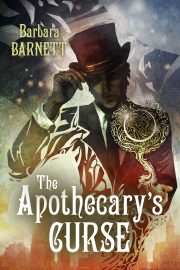 Between magic and science, mythology and medicine, history and fantasy lies The Apothecary's Curse, as a gentleman physician and an enigmatic apothecary try to prevent a genetics company from exploiting the book that made them immortal centuries ago.
Featured Member
Joseph Helmreich
Joseph Helmreich is author of The Return (2017, Thomas Dunne Books/St. Martin's Press). In addition to his writing, he is a member of alternative folk duo, Honeybrick, and a ventriloquist. He lives in New York City and works in film distribution.
Recent Comments