Posts Tagged 'humor'
Article with * should be noted for humor.
Featured Book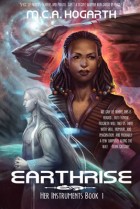 Reese Eddings has enough to do just keeping her rattletrap merchant vessel, the TMS Earthrise, profitable enough to pay food for herself and her micro-crew. She doesn't remember signing up to tangle with pirates and slavers over a space elf prince…
Featured Member
Sharon Lynn Fisher
Tor author Sharon Lynn Fisher is an RWA RITA Award finalist and a 3-time RWA Golden Heart Award finalist. She lives in the Pacific Northwest, where she writes books for the geeky at heart – sci-fi stories full of adventure and romance.