Posts Tagged 'humor'
Article with * should be noted for humor.
Featured Book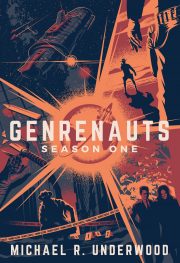 When a story breaks, the multiverse is thrown into chaos. It's up to the Genrenauts to put the narrative back on track…at any cost.
Featured Member
Lee Gimenez
Lee Gimenez is the author of 11 novels. His latest thriller, SKYFLASH, is a new J.T. Ryan novel. Several of his books became bestsellers, including The WASHINGTON ULTIMATUM and KILLING WEST.
Recent Comments