Posts Tagged 'humor'
Article with * should be noted for humor.
Featured Book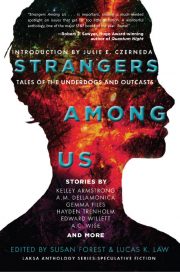 Explore the delicate balance between mental health and mental illness in 19 thought-provoking and moving stories by Kelley Armstrong, A.M. Dellamonica, Gemma Files, James Alan Gardner, Edward Willett, A.C. Wise and more. Intro by Julie E. Czerneda.
Featured Member
Kristine Smith
Kristine Smith is the award-winning author of the Jani Kilian science fiction series and a number of short stories. She has also written the supernatural thrillers Gideon and Jericho under the name Alex Gordon.