Posts Tagged 'humor'
Article with * should be noted for humor.
Featured Book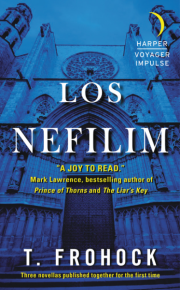 As an angelic war brews in the numinous realms, and Spain marches closer to civil war, the destiny of two worlds hangs on Diago's actions. Yet it is the fates of his lover, Miquel, and his young son, Rafael, that weighs most heavily on his soul.
Featured Member
Steven Gould
Steven Gould is the New York Times Bestselling author of the Jumper Series: JUMPER, REFLEX, IMPULSE, and EXO, as well as the stand alone novels, 7th SIGMA, WILDSIDE, HELM, and BLINDWAVES.