Posts Tagged 'humor'
Article with * should be noted for humor.
Featured Book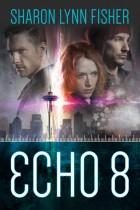 The fate of 2 worlds hangs in the balance as 3 lives entangle: Jake, a man shifted to an alternate Earth where he must drain energy from others to survive; Tess, the scientist trying to save him; Ross, the FBI agent caught between love and duty.
Featured Member
Teresa Frohock
Teresa Frohock is the author of the dark fantasy Miserere: An Autumn Tale and numerous short stories. Currently, she lives in North Carolina. She has long been accused of telling stories, which is a southern colloquialism for lying.