Posts Tagged 'humor'
Article with * should be noted for humor.
Featured Book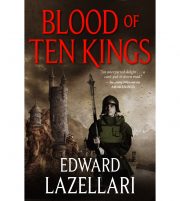 In the third Guardians of Aandor book, the cast leaves modern-day New York and returns to a vanquished kingdom. Daniel Hauer must decide whether he'll risk his life to save a kingdom he barely knows.
Featured Member
Barbara A. Barnett
Barbara A. Barnett is a Philadelphia-area writer, musician, orchestra librarian, Odyssey Writing Workshop graduate, coffee addict, wine lover, and all-around geek with over 40 short stories published.
Recent Comments