Posts Tagged 'humor'
Article with * should be noted for humor.
Featured Book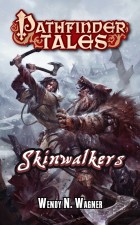 After a youth of piracy, Jendara wants nothing more to settle down and raise her son among the islands she calls home. But that peace is shattered as a clan of shapeshifting pillagers make their way through the islands.
Featured Member
Lisa Mason
Lisa Mason's new collection, Strange Ladies: 7 Stories features science fiction and fantasy shorts published in top magazines and anthologies worldwide. The San Francisco Book Review said, "This is a must-read collection."