Nothing found
Featured Book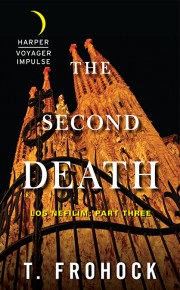 In a frantic race to save the future of humanity, Diago is forced to rely on his daimonic nature to deceive an angel. In doing so, he discovers the birth of a modern god—one that will bring about a new world order from which no one can escape.
Featured Member
Dave Creek
Dave Creek is a regular contributor to ANALOG. His books include two short story collections — A GLIMPSE OF SPLENDOR and THE HUMAN EQUATIONS — and a novel, SOME DISTANT SHORE.
Find out more about Dave's work at www.davecreek.net.