Nothing found
Featured Book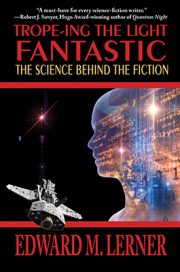 FTL travel? Time travel? Super-smart AI? Those are surely mere fodder for storytelling. Wild extrapolations.
Or not. TROPE-ING reviews the latest science relevant to popular tropes, illustrated throughout with SF (written and video) examples.
Featured Member
Laura E. Reeve
Laura's recent epic fantasy, SOULS FOR THE PHRENII, is a finalist for the Colorado Book Awards SF/Fantasy category. This book is second in her BROKEN KASKEA series; she has published a military SF series as well (the MAJOR ARIANE KEDROS NOVELS).