Nothing found
Featured Book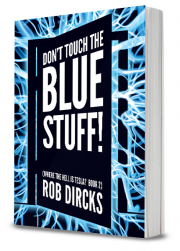 SOMETHING CALLED THE "BLUE JUICE" IS COMING. FOR ALL OF US. Luckily, me (Chip Collins), Pete, Nikola Tesla, Bobo, and FBI Agent Gina Phillips are here to kick its a**, and send it back to last Tuesday. Maybe. Or maybe we'll fail. We'll see.
Featured Member
Diana Pharaoh Francis
Diana Pharaoh Francis writes urban and traditional fantasy with much adventure, romance, danger, and intrigue. Her books include the Path series, Diamond City Magic series, Crosspointe Chronicles, Horngate Witches, and Mission: Magic.