Nothing found
Featured Book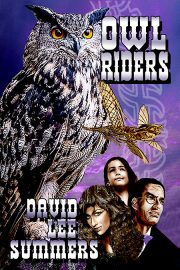 Using mighty battle wagons, the Chiricahua Apache have captured much of Southern Arizona. The army tries to hold them off with their ornithopters. It's up to famed diplomat Ramon Morales and the Owl Riders to bring order to the Wild West.
Featured Member
Michael R. Underwood
Michael writes across the speculative fiction world, from urban fantasy (Geekomancy), to fantasy superhero novel Shield and Crocus, and the SF series in novellas, Genrenauts. He is a co-host on podcasts The Skiffy & Fanty Show and Speculate.
Recent Comments